10 cc: I'm Not In Love
Abba: Dancing Queen
Abba: Ring Ring
AC-DC: Hells Bells
AC-DC: Back in Black
Aerosmith: Eath The Rich
Aerosmith: Dude Looks Like A Lady
Aerosmith: Crazy
Aerosmith: Angel
Aerosmith: Love In An Elevator
Aerosmith: Dueces Are Wild
Aerosmith: Living On the Edge
Aerosmith: Pink
Aerosmith: I Don't Want To Miss A Thing
Aerosmith: Other Side
Al Jolson: California Here I Come
Alan Parsons Project: Old And Wise Man.
Alannis Morrisette: Front Row
Alannis Morrisette: Uninvited
Alannis Morrisette: Are You Still Mad?
Alannis Morrisette: Baba
Albert Collins: Too Many Dirty Dishes
Alice in Chains: Don't Follow
Allman Brothers Band: Midnight Rider
Allman Brothers Band: Statesboro Blues
Altered State: I Wish It Would Rain
Amboy Dukes: Journey to the Center of Your Mind
Ani DiFranco: Untouchable Face
Ani DiFranco: Fuel
Animotion: Obsession
Ann Gunn: Snow On The Sahara
Archies: Sugar Sugar
Arethra Franklin: I never Loved a Man
Arethra Franklin: Chain of Fools
Argent: Hold Your Head Up
B-52s: Good Stuff
Bachman Turner Overdrive:Takin' Care of Business
Backstreet Boys: Long As You Love Me
Backstreet Boys: I'll Never Break a Fart
Bad Company: Bad Company
Badfinger: Baby Blue
BandAid: Do They Know Its Christmas?
Band, the: The Wieght
Band, The: The Fan
Band, The: The Ballad of Easy Rider
Bare Naked Ladies: One Week
Barry McGuire: Eve of Destruction
Beatles: Doctor Robert
Beatles: She's a Woman
Beatles: I've Just Seen A Face
Beatles: Twist and Shout
Beatles: P.S. I love You
Beatles: Let it Be
Beatles: Hard Days Night: Rare cut: take
Beatles: A Hard Days Night:take 6-7:Sessions Vol.3
Beatles A Hard Days Night: take
Beatles: One After Nine O Nine
Beatles: It's Only Love
Beatles: It Won't Be Long
Beatles: Got To Get You Into My Life
Beatles: And I Love Her
Beatles: All My Loving
Beatles: She Loves You
Beatles: I'm Happy Just To Dance With U
Beatles Sheís A Woman: Take 2:
Beatles: Yesterday
Beatles: Strawberry Fields Forever
Beatles: Come Together
Beatles: Let It Be
Beatles: Dear Prudence
Beatles: Bungalow Bill
Beatles: Back in the USSR
Beatles: I Saw Her Standing There: Ultra Rare track.
Beatles: Iím Looking Through You: Ult Rare: Vol. 1
Beatles: Day Tripper
Beatles: Elenor Rigby
Beatles: We Can Work it Out
Beatles: Lady Madonna
Beatles: In My Life
Beatles Help
Beatles: Penny Lane
Beatles: Tell Me Why
Beatles: Let it Be: Rare Sessions
Beatles: Beseme mucho
Beatles: Another Day
Beatles: Act Naturally
Beck: Loser
Beck: Mexico (acoustic)
Big Country In A Big Country
Billy Joel: A Matter of Trust
Billy Joel: We Didn't Start the Fire
Billy Joel: Keeping the Faith
Billy Joel: The River of Dreams
Billy Thorpe: Children of The Sun
Billy Idol: Rebel Yell
Billy Preston: I Can Help
Billy Preston: Nothing from Nothing
Blink 182: Whats My Age Again?
Blondie: One Way or Another
Buddy Holly: Rave On
Blood Hound Gang: Fire Water Burn
Blue Cheer Summer: Time Blues
Blue Oyster Cult: Donít Fear The Reaper
Blue Suede: Hooked On A Feeling
Blues Image: Ride Captain Ride
Blues Traveler: Hook
Blur: The Blur Song
Bob Dylan: Hurricane
Bobby Brown: My Perrogative
Bobby Darin: Mack The Knife
Bon Jovi: You Give Love A Bad Name
Bruce Springsteen: Tenth Avenue Freeze Out
Bruce Springsteen: I'm on Fire
Bryan Adams: Heaven
Bryan Adams: Straight From The Heart
Bryan Adams: Run To You
Bryan Adams: Summer of 69
Bryan Adams: Its Only Love
Buddy Holly: Everyday
Buffalo Springfeild: For What its Worth
Bugles: Video Killed the Radio Star
Carly Simon: Anticipation, live
Carly Simon: The Way I've Always Heard It Should Be
Carol King: I feel The Earth Move
Cars: Candy O
Cars: My Best Freind's Girlfriend
Cars: Drive
Cat Stevens: A Bad Penny
Cat Stevens: Ghost Town
Cat Stevens: Home In The Sky
Cat Stevens: Jesus
Cat Stevens: King Of Trees
Cat Stevens: Moonshadow
Cat Stevens: Hard Headed Woman
Cat Stevens: Music
Cat Stevens: Oh Very Young
Cat Stevens: Peace Train
Cat Stevens: Ready
Cat Stevens: Sun
Charlie Daniels Band: Devil Went Down . .
Charlie Daniels Band: Uneasy Rider
Charlie Dore: Pilot of the Airwaves
Chicago: 25 or 6 to 4
Chicago: Look Away
Chicago: Wishing You Were Here
Chicago: Color My World
Chicago: Wishing You Were Here
Chris De Burgh: Donít Pay the Ferryman
Clash, the: Stand by Me
Cliff Richard: Forty Days
Cmndr. Cody: Hot Rod Lincoln
Concrete Blonde: Joey
Cool And The Gang: Celebration
Coolio: Gangstas Paradise
Count Bassie: Strangers In The Night
Country Joe: Feel Like I'm Fixin To Die
Counting Crows: Mr. Jones
Counting Crows: Round Here
Coven: One Tin Soldier
Creed: My Own Poison
Crosby Stills Nash and Young: Suite Judy Blue Eyes
Crosby Stills Nash and Young: Almost Cut My Hair
Crosby-Stills-Nash-Young: Ohio
Crowded House: Itís Only Natural
Cure: Friday Iím In Love
Cyndi Lauper Time After Time
Dar Williams: Your'e Aging Well
Dar Williams: The Great Unknown
Dar Williams: Flirty Kind of Woman
David Essex: Rock On
Del Shannon: From Me To You
Del Shannon: Runaway
Devo: Whip It
Dexy's Midnight Runners: Come On Eileen
Dianna Ross: Love Child
Dianna Ross: Never Can Say Goodbye
Dianna Ross: Stop In Name of Love
Dianna Ross: Some Day Weíll Be together.
Dionne/Belmonts: Donna . . Primadonna
Dickies, the: Paranoid (metal re-make).
Dirty Mac: Whole Lotta Yoko
Dirty Mac: Jumpin Jack Flash
Dirty Mac: Yer Blues
Doobie Brothers: Takin It To The Streets
Donovan: Mellow Yellow
Donovan: Hurdy Gurdy Man
Dr. Hook: Cover of the Rolling Stone.
Dr. Hook: Draggin the Line
Duran Duran: Hugry Like a Wolf
Duran Duran: Ordinary World
Dusty Springfield: Windmills of your mind
Eagles: Desperado
Eagles: Doolin Dalton
Eagles: In the City
Eagles: Journey of the Sorcerer
Eagles: Seven Bridges Road
Eagles: Try and Love Again
Earth Wind & Fire: Cant Hide Love
Eddie Brickell: What I am: is What I am
Edgar Winter: Free Ride
Edgar Winter: Frankenstein
Edwin E.: Trippin
Ella Fitzgerald: I Only Have Eyes For You
Elton John: Goodbye Yellow Brick Road
Eric Wiesberg & Steve Mandell: Dueling Banjos
Eurthymics: Sweet Dreams Are Made of . .
Everclear: Normal Like You
Everlast: What Its Like
Extreme Two: Get The Funk Out
Faith No More: Paths of Glory
Faith No More: Collision
Fifth Dimension: Stoned Soul Picnic
Fifth Element Soundtrack: The Diva Dance
Fine Young Cannibals: She Drives Me Crazy
Fionna Apple: Criminal
Five Man Electrical Band: Signs
Five Man Electrical Band: Absolutely Right
Foremen, the: Ain't No Liberal
Frank Zappa: Peaches en Regalia
Frank Zappa: Camarillo Brillo
Frank Zappa: Billy the Mountain
Frank Zappa: Pooter's Froth Wyoming . .
Frank Zappa: More Trouble Every Day
Frank Zappa: My Name is Fritz
Frank Zappa: Catholic Girls
Frank Zappa: Stinkfoot
Frank Zappa - Interview, KMET LA 13:40
Frigid Pink: House of the Rising Sun
Garbage: Fix Me
Gary Puckett/Union Gap: Young Girl
George Harrison: When We Was Fab
Gilbert OíSullivan: Alone Again, Naturally
Glenn Cambell: Whicitha Lineman
Glen Miller Orch.: Moonlight Serenade
Glen Miller Orch.: Perfidia
Glen Miller Orch.: Star Dust
Glen Miller Orch.: Sentimental Over You
Glen Miller Orch.: American Patrol
Godsmack: Bad Religion
Godsmack: Whatever
Goo Goo Dolls: Iris
Goo Goo Dolls: Black Balloon
Green Day: Good Riddance, time of . .
Green Day: When I Come Around
Guess Who: Clap For The Wolfman
Guess Who: American Woman
Hamilton/Joe/Franklin: Don't Pull Your Love Out, on me baby
Harry James and Orch.: Speaklow
Henry Mancinni: The Pink Panther
Heart: Straight On (acoustic with JPJ).
Hermanís Hermits: Mrs. Brown
Herman's Hermits: In Another Land
Herb Albert / Tiuanna Brass: Wade in the Water.
Hole: Defeated
Hole: track 4
Hole: Itís So Hard
Hole: Miss World
Hole: track 3
Hole: Violet
Hole: Skin It Back
Human League: Donít You Want Me Baby
Human League: Keep Feeling Fascination
Iggy Pop: Candy
Imanni Coppola: Legend of a Cowgirl
Iron Butterfly: Inagada Da Vida
Jack Teagarden/Kitty Kallen: Hat w/Cherries (big band)
Jean-Luc Ponty: Fake Paradise
Jean-Luc Ponty: Puppet's Dance
Jeff Beck/Rod Stewart: Rock My Primsoul
Jeff Beck/Rod Stewart: Morning Dew
Jeff Beck/Rod Stewart: Shapes of Things
Jeff Beck/Rod Stewart: You Shook Me
Jeff Beck/Rod Stewart: Ol Man River
Jeff Beck/Rod Stewart: Spanish Moon
Jeff Beck/Rod Stewart: Let Me Love You
Jeff Wayne: The Eve Of War, War of the Worlds
Jesus Christ Super Star:Dammed For All
Jennifer Warnes: Famous Blue Raincoat
Jennifer Warnes: Joan of Ark
Jennifer Warnes: Song of Bernnedette
Jerry Lee Lewis: Breatheless
Jethro Tull: Aqua Lung, live
Jethro Tull: Song For Jeffry
Jethro Tull: Cold Wind to Vallhala
Jewel: Who Will Save Your Soul
Jewel: Goliath
Jill Sobule: I Kissed A Girl
Jill Sobule: Margaret
Jill Sobule: Supermodel
Jim Croce: Time In A Bottle
Jim Croce: Iíll Have To Say I Love You In A Song
Jim Stafford: Spiders and Snakes
Jimmy Cliff: I Can See Clearl Now
Jimmy Soul: If You Want To Be Happy
Jimi Hendrix Killing Floor: live Monterey: 1967
Jimi Hendrix Can You See Me( Monterey Pop: 1967)
Jimi Hendrix: Bleeding Heart
Jimi Hendrix: Machine Gun
Jimi Hendrix: Electric Ladyland, acoustic.
Jimi Hendrix: Red House
Jimi Hendrix: Spanish Castle Magic
Jimi Hendrix: Hear My Train A Comin
Jimi Hendrix: Message To Love
Jimi Hendrix: Dolly Dagger
Jimi Hendrix: Lover Man
Jimi Hendrix: Hey Joe
Jimi Hendrix: Can You See Me
Jimi Hendrix: Foxy Lady
Jimi Hendrix: Izabella
Jimi Hendrix: Fire
Jimi Hendrix: Voodoo Child
Jimi Hendrix: Star Spangled Banner
Jimi Hendrix: Purple Haze
Jimi Hendrix: Villanova Junction
Jimi Hendrix: Like a Rolling Stone
Joan Baez: Diamonds and Rust
Joan Baez: Dida
Joan Jett : Bad Reputation
Joan Jett; I Hate Myself For Loving You
Joe Cocker: Feelin Alright
Joe Jackson: Is She Really Going Out With Him
Joe: Frank and Reynolds Donít Pull Your Love
Joe Henderson: Miles Away
John Mellencamp: Small Town
John Waite: Change
Johnny Taylor: Disco Lady
Johnathan Edwards: Sunshine
Johni Horton: Sink The Bismark
Joni Mitchell: Help Me
Josh Clayton Felt: Window
Kate Bush: The Man With The Child In His Eyes
Kinks: God Gave Rock n Roll To You
Knack: the: My Sharona
Knack: Good Girls Don't
Kool & The Gang: Celebration
Laughing Colours: War on Drugs
Led Zepplin: Gallows Pole
Led Zepplin: In the Evening
Leonard Cohen, Democracy
Leonard Cohen, The Future
Leonard Cohen, Hunter's Lullaby
Leonard Cohen, Closing Time
Leonard, Cohen, Hallelujuh
Little Feat: Oh Atlanta
Little Feat: Down on the Farm
Little Feat Cold: Cold: Cold
Little Feat: Feets Donít Faile Me Now
Little Feat: Down The Road
Little Feat: Up On Cripple Creek
Little River: Band Lonsome Loser
Little River: Band Cool Change
Londan Wainwright III: Dead Skunk
Looking Glass: Brandy
Loverboy: Working For The Weekend
Lulu: To Sir With Love
Lynard Skynard Gimme Three Steps
Madness, Our House
Madonna, Holiday
Mamas and the Papaís Look Through My Window
Mamas and the Papaís: I Call Your Name
Mamas and the Papaís: California Dreaming
Manfred Mann: Mighty Quinn
Maria Mulduar: Midnight At The Oasis
Mark Chon: Walking In Memphis
MC Hammer: You Canít Touch This
Melanie: Lay Down
Metallica: Helpless
Metallica: Crash Course In Brain Surgery Midnight Oil: Blue Sky Mine
Mike Odefeild: Tubular X-files
Mighty Mighty Bosstones: Where Did You Go
Mockingbird: New Thing Coming
Molly Hatchet: Flirttin With Disaster
Moody Blues: Knights In White Satin
Moody Blues: Ride My See Saw
Moody Blues: Voices In The Sky
Music Explosion: A little Bit of Soul.
Naked Eyes:Alwys Something There To Remind Me
Neil Young and Crazy Horse: Hey Hey: My My.
Nena: 99 Luft Balloons: English version.
Nena: 99 Luft Balloons: German version.
New Radicals: You Get What You Give
Nick Cave: Where the Wild Roses Are
Nirvana: Smells Like Teen Spirit
Otis Redding: I Canít Turn You Loose
Otis Redding: Respect
Otis Redding: Sitting On The Dock of the Bay
Ozzie Osbourne: Mama Iím Coming Home Orgy: Blue Monday
Partridge Family: I Think I Love You
Pat Benetar: Fire and Ice
Pat Benetar: We Belong
Pat Benetar: Love is a Battlefeild
Pat Benetar: Heartbreaker
Patrick Hernandez: Born To Be Alive
Paul Revere and the Raiders: Stepping Stone
Paul Simon: You Can Call Me Al
Paul McCartney & Wings: Live and Let Die
Paul McCartney: Here There and Everywhere
Pearl Jam: Tremor Christ
Pearl Jam: Black
Peter: Paul and Mary: Leaving On A Jet Plane
Pink Floyd: One Slip
Pink Floyd: Comfortably Numb
Poe: Angry Johhny
Police: Spirits in the Material World
Primus: Wynona and her Big Brown Beaver
Question Mark and the Mysterians:Nintey Six Tears
Radio Head: Creep
Rage Against the Machine: No Shelter
Ray Stevens: The Streak
Real Men: Minimum Wage (comedy)
Red Hot Chili Peppers: Roller Coaster
Redbone: Come and Get Your Love
Redbone: The Witch Queen of New Oreleans
R.E.M.: Day Sleeper
R.E.O. Speed Wagon: Riding the Storm Out
R.E.O. Speed Wagon: Time For Me To Fly
Republica: Drop Dead Gorgeous
Rick Derringe:r Rock n Roll Hoochie Coo
Rick Nelson: Garden Party
Right Said Fred: Iím Too Sexy
Righteous Brothers: Unchained Melody
Roberta Flack: The First Time Ever I Saw Your Face
Roberta Flack: Killing Me Softly With His Song
Robert Palmer: Addicted To Love
Roger Haggerty: Please Mr. Custer
Rolling Stones: Sympathy for the Devil
Rolling Stones: Backstreet Girl
Rolling Stones: Monkey Man
Rolling Stones: You Got the Silver
Romantics: Talking in your Sleep
Rush: Exit Stage Left
Rush: Working Man
Sammy Hagar: Iíve Done Everything For You
Santanna: Soul Sacrifice
Santanna: Black Magic Woman
Santanna: Oíye Como Va
Sara McLachlan: Adia: from Surfacing.
Savage Garden: Truly Madly Deeply
Seven Mary Three: Cumbersome
Shaun Colvin: Sunny Came Home
Shocking Blue: Venus
Simon & Garfunkle: Sounds of Silence
Simple Minds: Donít You Forget About Me
Smash Mouth: Walking On The Sun
Smashing Pumpkins: 1979: live
Smashing Pumpkins: 1979: studio.
Smashing Pumpkins: Tonight Tonight
Smashing Pumpkins: Killer in Me . . . Snow Informer
Soft Cell: Tainted Love
Stampeders One Toke Over the Line
Star: Feed The Tree
Steely Dan: Ricky Donít Lose That Number
Steely Dan: Peg
Steely Dan: Do It Again
Steely Dan: Deacon Blues
Steve Miller Band, Jet Airliner.
Steppinwolf, Born To Be Wild.
Stone Temple Pilots: Lady Picture Show
Stray Cats: Stray Cat Strut
Styx : Sweet Madame Blue
Styx: Miss America
Styx: Fooling Yourself: the Angry Young Man
Sugar Loaf: Green Eyed Lady
Supertramp: Itís Raining Again
Suptertramp: Dreamer
Sweet, Ballroom Blitz
Sweet, Love is Like Oxygen
Tanita Takarim: Twist In My Sobriety
Talking Heads: Wild Wild Life
Ted Nugent: Free For All
Temptations Psychadelic Shack
Ten Years After: I'm Going Home
The Band : The Fan
The Main Ingredient: Everybody Plays The Fool
The Strawbs: Hero and the Heroine
Thomas Dolby: She Blinded Me With Science
Three Dog Night: Joy To The World
Tom Petty:Donít Come Around Here No More
Tom Petty: Into The Great Wide Open
Tom Petty: Free Falling
Tom Petty: Learning To Fly
Tommy James / Shondells: Crimson and Clover
Tori Amos: Silent All These Years
Tubes: What Do You Want From Life
Tubes: TV Is King
UB Forty: Red Red Wine
Unknown TV Mama: (blues)
Unknown: Sweet City Woman
Unknown :Mayor Of Simpleton
Unknown: New Oreleans
Unknown: Happy
Unknown: Hot Rod Lincoln
Unknown: Stuck In The Middle With You
Unknown: Lean On Me, circa 1973.
Unknown: Heather Storm: (New Age)
Van Halen: Panama
Van Halen: Dreams
Vapors, The: Turning Japanese
Violent Femmes: Blister In The Sun
Violent Femmes: Add It Up
Wallflowers: Sixth Avenue Heartache
Wang Chung: Every Body Have Fun
Warren Zebbon: Warewolves of London
Who, the: Behind Blue Eyes
Who, the: Bargain (live S.F. Civic Aud.1971)
Sweet: Little Willy
Wet Willy: Keep On Smiling
Yes: It Can Happen
Yes: Owner of a Lonely Heart
Yes: Roundabout: long version
Zane Ware: Year 2525
ZZ Top: Cheap Sunglasses

This is not out entire collection, by far. Feel free to inquire for a song play from the chat room!
Likely the most entertaining online store.
95+ items to chose from like these 2.25 in. and 3 in. metal pinback buttons. Buttons are all $2.50 each, Bumper stickers $2.99.

3x10 in. apprx. vinyl, peel-able, weather proof, outrageous.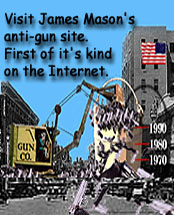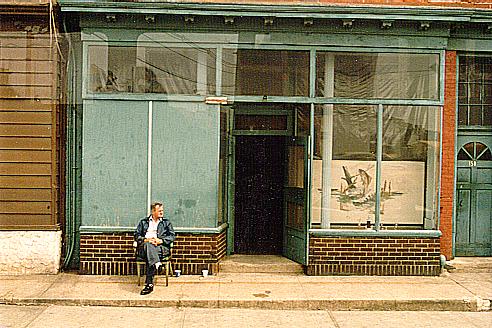 Back to the Chat page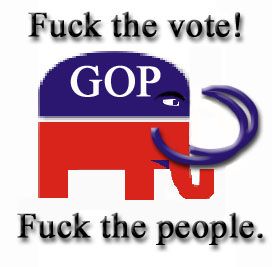 Never forget Selection 2000.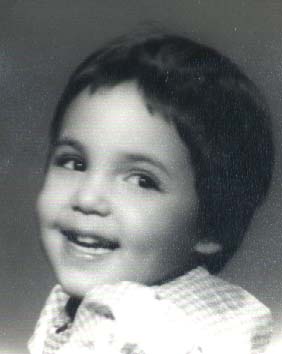 FlyGirl today.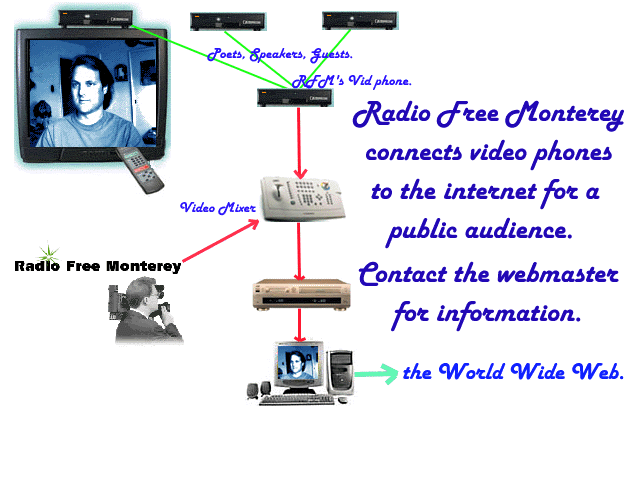 Greetings to our friends south of the border!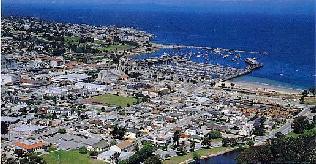 Overlooking downtown Monterey and Fishermans' wharfs.